Release Notes: September 1, 2022
3 months ago by Sarah Wheeler
Frictionless reporting
You can now generate reports directly from your flights pages, rather than going back and forth to fill in all the key information. The below video shows a quick demo.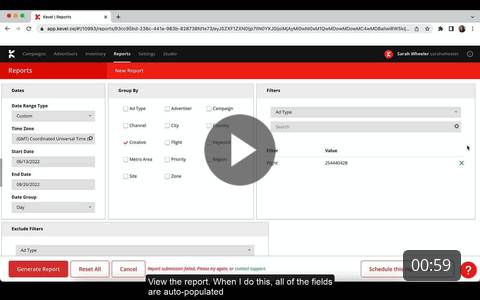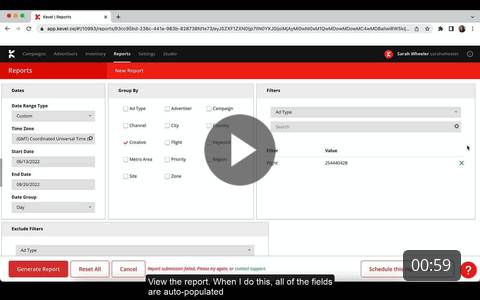 Limited time offering: custom self-serve built by Kevel
Looking to boost ad revenue by selling some placements via advertiser self-serve? Are sponsored listings with a corresponding product catalog an important part of your ad program?
If so, you could be a great fit for Kevel's self-serve beta program. We're partnering with a limited number of new and existing Kevel customers to design and build a custom self-serve UI. Interested? Contact your CSM today or email [email protected]
Target ROAS on flights via API
You can now target your ideal return on ad spend (ROAS) for Flights via the Management API. The new TargetROAS parameter enables new "Autobid" functionality: for CPC auctions you can select a target ROAS goal and the decision engine will automatically adjust the CPC bid to try to achieve the goal you set.
To enable this, please reach out to your CSM. While this is only available via API, UI access is coming soon. For more information, see the GMV/ROAS/Autobid documentation.
Is it time to launch video ads?
Video ads are increasing in popularity and ad spend. To learn why, check out this article. For help launching them, contact your CSM.
For more information, please visit our dev docs. To get started with any new features, contact us at [email protected] Until next month!